kitchen handle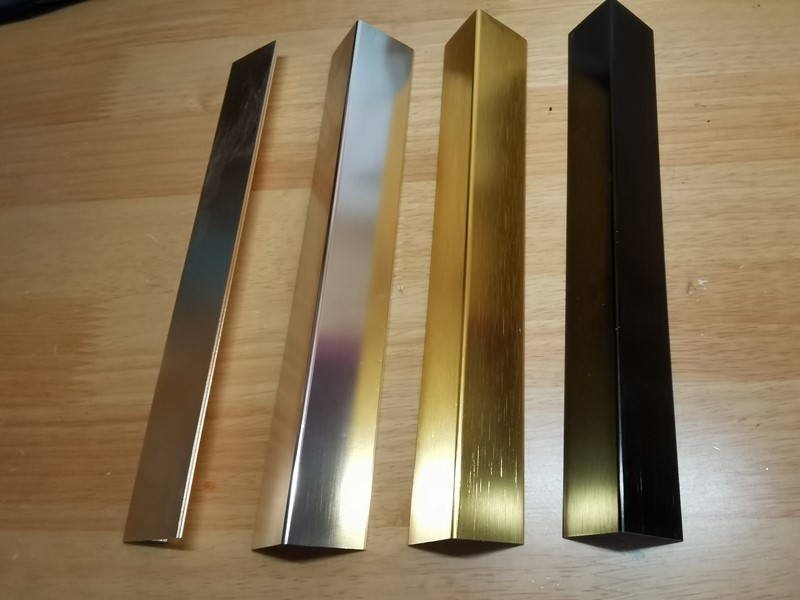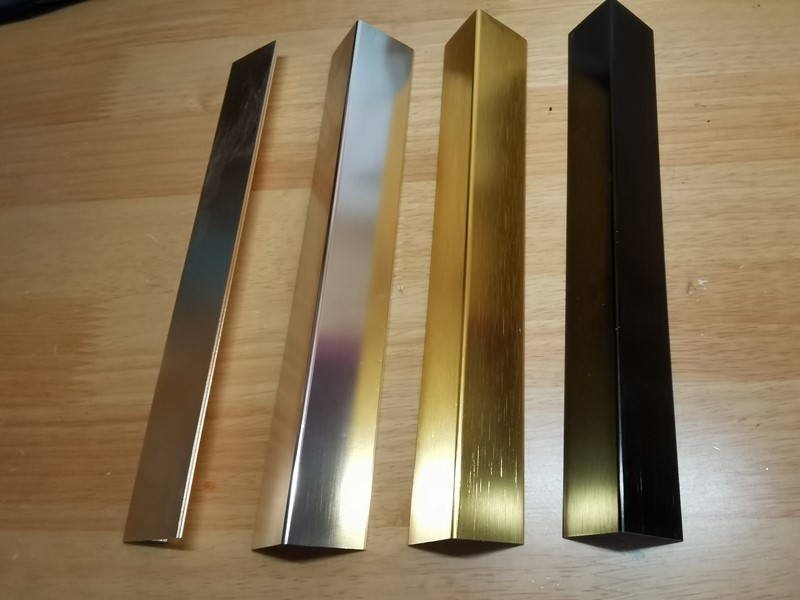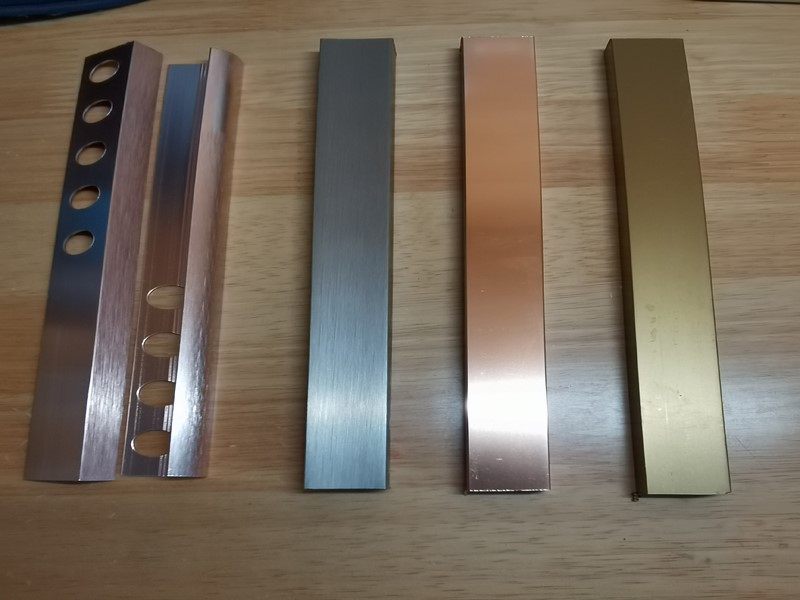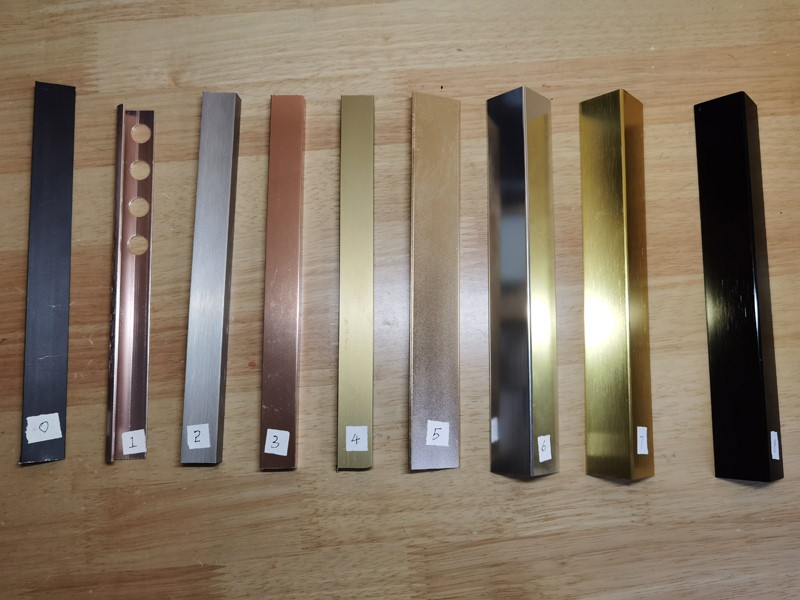 PRODUCT DESCRIPTION
INQUIRY US
Standard colourful anodize extrusion profile.
1. We are professional colourful anodize extrusion profile factory.
our product mainly supply to Middle east and Euro market.
Colour we can make: golden,rose golden,gray,champagne,black,copper,blue with surface brush/polish/matt
bright dip series : silver shiny,golden shiny, rose golden shiny,copper with surface brush/polish/matt
2.Application: Tile strip,Carpet strip,wall angle cover,furniture decorative strip,electronic appliance handle,celling cover strip Cupboard handle and so on .
3.Feature: bright,shiny,make your product exquisite,luxurious,superior.
4.Alloy: 6063-T5/6463-T5
5.Length: mainly make 2.5 to 3 meter.
6.Package: a)interleave with PE paper,tie to a bundle then put into a cardboard box ,finially load in a wooden pallet/box. b)each strip packed with a plastic bag,put into cardboard box .
7)Extra service: a)can cut the anodize hanging mark on both end for special requirement.b) can punch hole on strip with your logo mark.c) can plaste bar code on each strip
Golden-black-rose golden-gray brush&polish&matt